A loved one's last stop before heaven.
ABOUT US
LOVE BECOMES A VISION
Rita Fiorentino traveled from San Francisco with a vision—a vision that manifested itself in 2002 when she founded The Gathering Together in Plainfield, Indiana.
A loved one's decline in health always presents challenges, and sometimes it creates demands that families do not feel prepared to handle. That's where The Gathering Together comes in.
We provide care, nurturing and support for end-of-life guests and their families, bringing peace and assistance throughout a turbulent period. Our services come free of charge.
We also host numerous community involvement activities, including craft workshops, classes, gardening and support and bereavement groups.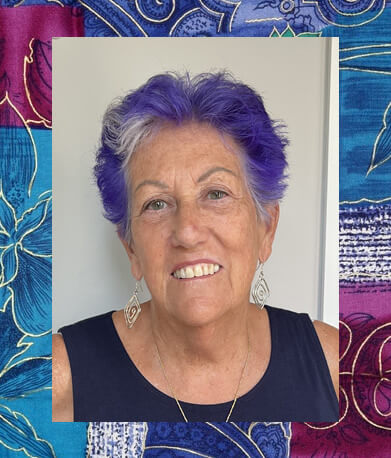 DONATE
The Gathering together doesn't charge patients or their families for services.
As a nonprofit organization, we are funded solely through contributions.
Please help us provide comfort and care by becoming a financial patron.
Memorial Donations
Sponsorships
Monthly Giving
SUPPORT
Sometimes you want to "do" instead of "give" to support something you're passionate about. 
We love volunteers who have talents to share – whether artisans to train others to create items for our store; or whether you would like to help to create items.  
Check our Wish List for things we need.
SHOP
Quality, unique and one of a kind items are added to the store frequently!  Check back often!
Rita's homemade pepper jellies are well known and loved in the Indianapolis area.
Vibrant colors and personal touches make items both keepsakes and gifts to share with others.
I cannot say enough about The Gathering Together.  What a true blessing.  I am so thankful for a place that was a home away from home and so peaceful.  Mom was very cared for and loved.  Our family will always be thnangful for the love and warm heart Rita poured out not only to my mom, but to our whole family. 
And can I say WOW!  This Woman of Worth, Rita Fiorentino, transformed my life.  She taught me how to lovingly care for my fragile mother and embrace those last precious moments.  I hold a great deal of love in my heart for the Gathering Together.  You are all a God-given gift to our community. 
The Gathering Together is a place where you feel God's presence and you take a peacefulness with you when you leave.  I have thought about The Gathering Together and the people every day since Bea's passing and thank Rita and her volunteers for making what could have been a very difficult time, much easier.